Wold Top Brewery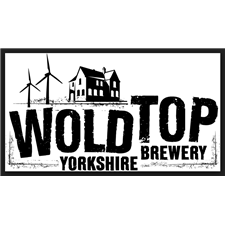 Wold Top Brewery was founded in 2003 by arable farmers Tom and Gill Mellor. Based high on the Yorkshire Wolds where the hills roll down to the North Sea, ours is a family business that is run by the third and fourth generation Mellors and we pride ourselves on brewing superior quality beer from home grown barley and water that is gently filtered by the chalk of the Yorkshire Wolds and drawn from the farm's own borehole.
Our family has farmed 600 acres high on the Yorkshire Wolds for generations. With revenue from traditional income streams falling, we concluded that diversification was a necessity.
We spent 12 months researching our vision to produce Yorkshire's best real ales and in 2003 Wold Top Brewery brewed its first ale in a converted barn. Thirteen years on, we have won several awards and are proud of our range of all year round and special edition cask and bottled beers that include Wold Top Bitter, gluten free beer Against the Grain and Golden Summer.
We use traditional methods and recipes to brew real ales with character. The character reflects the fact that the pure, chalk filtered water travels only metres from a borehole to the brewery, that the barley is exclusively Wolds grown and malted by family maltsters and that selected British grown hops impart a distinctive flavour.
We surround our crops with two metre margins to maintain wildlife biodiversity and maintain 35 acres of species rich chalk grassland that is home to varied flora and fauna. We believe that all of these measures result in better crops and tastier ales and we hope that you agree.
More from Wold Top Brewery
---